Weston-super-Mare Foodbank
PLEASE CHECK SOCIAL MEDIA PAGES FOR CHRISTMAS OPENINGS Important and urgent...
COVID-19 news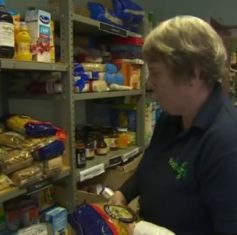 5,824
three-day emergency food supplies provided in one year to 1 June 2020
2011
the year that our foodbank opened
1342
people provided with food parcels in two months from 1 April to 1 June 2020.
Get Help
Find out how to get help from our foodbank.
Click here >>
Give Help
We need your support. Find out how to get involved.
Click here >>
We rely on the support of our local community for food donations, volunteering and finances. Can you help us stop UK hunger?
Our foodbank works using a voucher referral system. Find out more about how we work.
Locations where you can donate food and our urgently needed items